Are you a fellow Whovian looking to throw the most amazing time-traveling feast for your birthday party? Well, look no further! We've put together the ultimate guide to Dr. Who birthday party food ideas that will have you and your guests feeling like you're traveling through time and space with the Doctor.In this guide, we'll explore a range of food options inspired by this iconic show. From easy-to-make appetizers to mouth-watering main dishes and sweet treats, we've got you covered. So roll up your sleeves, grab a spatula, and let's begin planning your very own Whovian birthday party feast!
With its long history and avid fan base, Dr. Who has become a cultural phenomenon that's beloved by millions around the world. And it's no wonder why. With its time-traveling adventures, unforgettable characters, and delightful references to food and drink, the show has been inspiring fans for decades to create their own unique Whovian-inspired feasts. So whether you're planning a big birthday bash or simply want to host a small gathering with friends, there's no better way to celebrate your love of this incredible show than with some delicious and creative culinary creations.Building on the show's love for all things food-related, this ultimate guide, filled with Dr. Who birthday party food ideas, explores a range of dishes that will transport party guests through time and space. From the simplest appetizers to more elaborate main course meals or desserts that are out of this world, get ready to impress your guests with an array of tasty treats that are sure to delight their taste buds.Whether you're a fan of the classic episodes or the new ones, this guide offers something for everyone. With these Dr. Who inspired dishes, your guests will feel like they're on their own time-traveling adventures, dining on delectable dishes like Gallifreyan Goulash, Cybermen Marshmallows, or even TARDIS-shaped cakes. So let's dive in and explore the ultimate guide to throwing a time-traveling feast with delicious Dr. Who birthday party food ideas.
Time-Lord Terminals
When it comes to the Time-Lord Terminals, the possibilities are endless. Think about bite-sized snacks that have Who-inspired names to get your guests excited about the theme. If you are on a budget and strapped for time, you can opt for simple dishes such as ten-and-two flans or mini fish finger sandwiches with creme fraiche. However, if you have the time to invest in your snacks, you can try recipes such as smoked salmon tartar with arborio rice or even sonic screwdriver popsicles. Be sure to add a quirky touch to your Time-Lord terminals display as it will tie the food in with the overall theme of the party.
For even more inspiration, why not try creating Dalek-shaped pizzas with your favourite toppings? You can also build your own mini TARDIS using cheese and crackers, making this a fun food-activity for kids and adults to enjoy. To make your party even more immersive, you can label your dishes with funny and creative names inspired by the show's inside jokes such as Jathaa Jaffa Cakes or Sontaran Spuds. This not only adds excitement to your party but also brings a touch of the show's humor to the menu.For vegetarian or vegan options, you can try making Spinach and Feta Tart or Three-bean casserole. These hearty dishes are flavourful, easy to make, and a perfect balance between healthy and indulgent. You can also make a customized platter featuring a variety of different dishes with fun names that relate to the show, such as Sonic Burgers, Zygon Pasta Bake, or Gallifreyan Goulash. Be creative while naming your dishes, as this will surely bring a smile to your guest's faces.Another great main dish option for your Dr. Who birthday party is stuffed pork roast, which is inspired by the Vincent and The Doctor episode. You can also keep things simple yet a hit for all Dr. Who fans with classic fish and chips. Regardless of what you choose, your guests will be taken on a gastronomical journey through space and time.
The Main Dish
To make your Time-Lord Terminals even more immersive, consider incorporating decorations and props inspired by the show. For example, you can create a small "crash landing" display with a Judoon helmet and a "CRASHED" sign using cardboards. You can also make a mockup of a Dalek and use it as a centerpiece, or add little sonic screwdriver figures to your platters to make them part of the decor. The possibilities are endless, and you can truly let your creativity shine while planning your party.
When it comes to drinks to pair up with your appetizers, you can create a simple blue-coloured punch or mix a refreshing gin and tonic. You can also serve bottled water in TARDIS-shaped bottles or add dried cranberry to your wine to create a "Blood of Gallifrey" look. These quirky drink options are sure to add extra charm to your party.
When planning your Dr. Who birthday party, it's important not to forget the sweets. To truly transport your guests through time and space, consider creating a variety of desserts with fun and creative names inspired by the show. For instance, you can make TARDIS-inspired cakes with frosting and edible silver balls for an unforgettable centerpiece. If you're looking for small bites, you can make Cybermen Marshmallows or Dalek cupcakes for a festive touch. Of course, you can't forget the classic Jelly Babies, a candy beloved by fans young and old.
But why stop at cakes and pastries? You can also try creating a Who-themed fruit platter using fruits in colors that relate to the show. For example, you can use green apple slices for the Daleks or blueberries for the TARDIS. For a refreshing and quick sweet, try out a sci-fi twist on s'mores by adding food coloring to make them look like Time Vortex S'mores. You can even whip up your own Gallifreyan bread pudding with some custard on top, providing a warm and delicious dessert that is sure to delight all of your guests.If you're looking for more dessert ideas, why not try making Ood-shaped cake pops or Adipose macaroon-shaped cookies? These whimsical treats are sure to delight both kids and adults alike. Alternatively, you can make a Galaxy-themed dessert platter with cookies and brownies, and decorate them with edible silver stars and galaxy sprinkles. To cool down on a hot day, you can blend a homemade Blue Raspberry Slushie and add some blue food colouring to make it look like the Time Vortex. These dessert ideas are perfect for those who want to take their ultimate Dr. Who-themed birthday party to the next level.For a truly immersive experience for your guests, you can create a decorative photo booth with props inspired by the show. You can have a TARDIS standee, a life-size cardboard cutout of the Doctor or their companion, or even a "Bad Wolf" graffiti to pose in front of. You can also add small details like paper-cutout Sonic screwdriver or bow ties for guests to hold onto while posing. Just make sure to keep your camera ready to capture some unforgettable memories.
When giving out goodie bags to your party guests, consider including small, inexpensive items such as TARDIS keychains, Doctor Who stickers, or even themed candy. You can also include printed recipes of the dishes that were served to your guests, so that they can continue to explore the Who-inspired culinary adventure at home.
No matter what kind of Dr. Who birthday party food ideas you choose, make sure to have fun, get creative, and celebrate your love for the iconic sci-fi series in style. The show's vast universe offers endless possibilities for your food, drink, and party decorations, so don't hesitate to let your imagination soar. Happy planning!
Who-vian Sweets
When it comes to choosing the perfect main dish for your Dr. Who birthday party, the sky's the limit. If you're inspired by the Vincent and The Doctor episode, why not make a delicious stuffed pork roast? This dish is sure to impress and offers a great nod to the show. Alternatively, you could go for a classic dish like fish and chips. This dish is a fan favorite and a perfect option for those who love all things related to British cuisine. You can add a fun twist to the dish by using themed names like Cybermen Fish and Chips, or TARDIS on a Stick. There are so many options out there, so go for what speaks to you and don't be afraid to have fun with it.Taking inspiration from different episodes, you can try your hand at a Three-bean casserole or a Spinach and Feta Tart. These options offer great vegetarian or vegan alternatives to meat dishes and are easy to prepare. You can choose to have a mix of dishes that are inspired by different seasons and episodes, or, if you like, you can stick to a specific theme. Whatever your preference may be, make sure to add some quirky names to the dishes to make them stand out.
One thing to keep in mind while preparing the main dish is to make sure it fits the dietary needs of all your guests. If you have guests with allergies or intolerances, make sure to have an option that they can enjoy as well. To make sure your main dish is a total hit, consider adding a fun presentation element to it. For example, you could create a platter with different dishes that are assigned to different time periods or characters in the show. Or you could present it in a way that it resembles the TARDIS or an alien space station. Additionally, you could create themed drinks like Ginger Beer inspired by the Spiders invasion in Arachnids in UK, Lime Cordial calling Chocolate Poisoning as an homage to Fourth Doctor's era, and so-on. Make sure to include a drink menu that is appropriate for all ages and dietary preferences. With so many food options to choose from and fun ideas to incorporate, your Dr. Who-themed birthday party is sure to be a success.
Conclusion
When planning the main dish for your Dr. Who party, consider incorporating flavors from different countries and eras. For instance, you could include dishes that are inspired by the futuristic cuisine of the Ood or the traditional onion soup enjoyed by the Second Doctor. You could also go for flavours influenced from other cultures. For instance, if you're going for a dish inspired by a specific place in Doctor Who, you could try replicating the dish from that region and incorporate local herbs, spices, and ingredients to give it a unique, authentic flavor. You could opt for a space-themed meal consisting of hotdogs or burgers to give it an American feel. Just make sure that the dish you choose to serve fits the theme of your party and your guests' preferences.
Lastly, don't forget to add a personal touch to your main dish. Get creative and use food colors or edible decor to transform your dish into something that reflects your love for the show. You could add edible eyeballs to make the dish look like a terrifying Weeping Angel, or use edible cake toppers to make a delicious portrait of the Twelfth Doctor or his companions. Similarly, you could use food coloring to give the dish a specific color to match a particular Doctor's outfit or hair. Remember, the main dish is not just about the food, it's also an opportunity to showcase your creativity and enthusiasm for all things Doctor Who. So don't hesitate to let your imagination run wild, and your guests will be sure to appreciate your efforts.When it comes to crafting the perfect main dish for your Dr. Who birthday party, there are many different factors to consider. From guest dietary needs to incorporating flavors from different countries and time periods in the show, the possibilities are endless. By adding a personal touch to your dish and getting creative with edible decor or tasty twists, you can truly bring your party to life and celebrate your love for the Doctor Who universe. Don't forget, you can also consider adding a themed drink menu to match your food options and make your guests feel even more immersed in the world of Doctor Who.Remember, the main dish is the centerpiece of your party feast, and it's important to put some thought and attention into making it truly memorable. By incorporating different elements and flavors from your favorite Doctor Who episodes, you can create a menu that is both delicious and immersive. So let your creativity run wild, and don't forget to have fun with it!Whether you choose to create a dish that evokes the classic fish fingers and custard combo, or go for something more modern like a Zygon Pasta Bake, the main dish is an essential part of any Doctor Who-themed birthday party. Take the time to experiment with different ingredients and presentation styles to find the perfect recipe that suits your tastes and your guests. With a little bit of imagination and flair, you can create a meal that is truly out of this world, and a party that you'll never forget.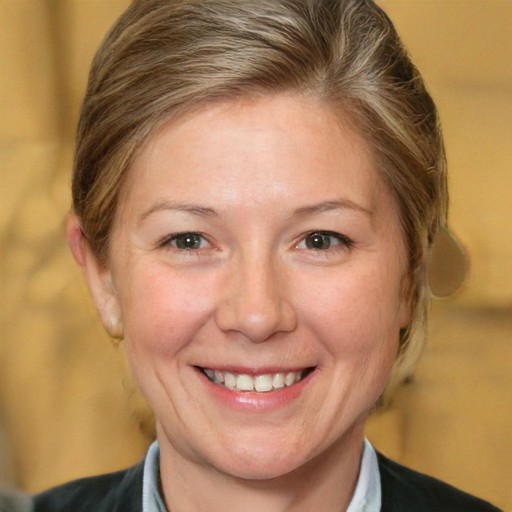 Hi there! I'm Astrid Ogley, a passionate foodie and avid cook. With a love for all types of cuisine, from classic comfort food to exotic international dishes, I'm always looking to expand my culinary horizons. Through this blog, I share my tips and inspiration for cooking delicious meals and exploring new flavors.